Live the Way
You've always wanted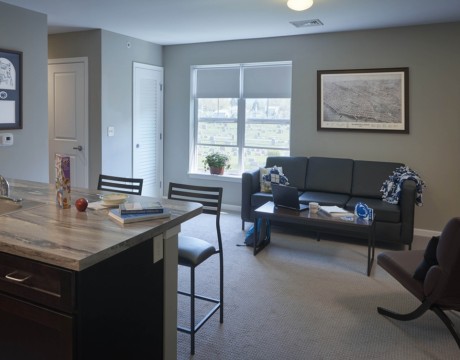 We are NO LONGER accepting applications
Nittany Place is at 100% capacity! We are no longer accepting applications for the 2019-2020 school year.
We will open leasing 2020-2021 School year to new students, in November 2019!
Nittany Place is the newest and largest student housing complex contiguous to the Penn State Harrisburg campus. Opening in August of 2015, Nittany Place provides 2 and 3 bedroom student apartments. These are the largest, most amenity filled (washer and dryer provided!) apartments in the area. By the way – they cost less than other student housing apartments!
2019-2020 Lease Rates
The Lifestyle
You've been looking for